Garden Design
Our award-winning in-house garden landscape designers specialise in designing high specification, contemporary garden designs in the West Midlands. Producing 3D garden designs using state of the art software, we build great relationships with our clients to design dream outdoor spaces.
3D GARDEN DESIGN
Our 3D garden design software will bring your garden design plans to life and will help you visualise your new outdoor space.
Modern Classic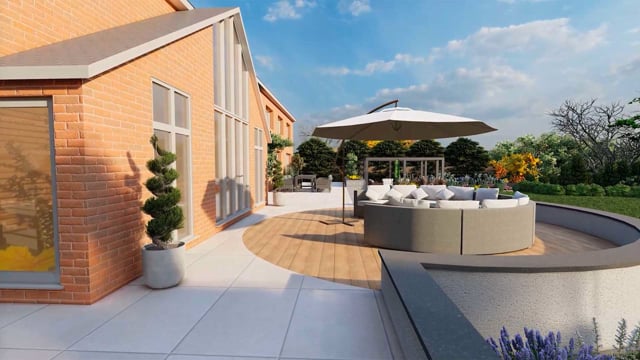 Tranquil Retreat
Modern Classic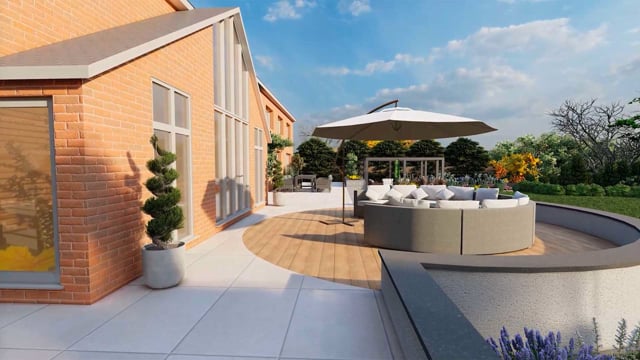 Tranquil Retreat
Once we have created your garden design, our in-house landscaping team will ensure your garden landscape project runs smoothly and is built to the highest standards.
Design Process
TELEPHONE CONSULTATION
When you first contact us we will take your details and arrange for you to speak to our designer. We will ask you for a brief outline of your project and will provide you with advice. Following this meeting, we will email you with a quote for the design services required.
SITE SURVEY AND FACE TO FACE CONSULTATION
A site survey will be carried out to obtain the geometry and all the necessary measurements of the garden. At this point we will have already discussed the garden and basic design ideas over the phone. When we meet at your home we will be able to discuss these ideas in more depth.
GARDEN PLANS
After we have carried out a site survey and face-to-face consultation, we will begin to create your garden plans. Once we have completed the first draft of your master plan, we will discuss any changes to the design you would like to make. Once changes have been made and you are happy the design can be signed off.
FINAL PLANS
Once the garden plans have been signed off, we will provide you with a landscaper pack based on your chosen design package. We will send you a link for you to download your pdf package. We are happy to arrange samples of the products used in your design concept should you require.
PLANTING PLANS
If planting is required we will share your plans with one of our trusted planting specialists. They will arrange a meeting with you to discuss your requirements and will provide you with a detailed planting plan.
Build Process
QUOTING
Once the final plans have been signed off, we can provide you with a quotation for the cost of the build. Your quotation will include a full specification and total cost including all materials, labour and waste removal. If you have already commissioned a garden designer and would like a cost for your garden project, we would need to be supplied with a masterplan, survey plan and bill of quantities.
PRE PROJECT SURVEY
Once you have agreed the cost for the build, a start date can be agreed. Before we start a new project, we will arrange a meeting to discuss the project and introduce you to our Project Manager to ensure the smooth running of the project. We will provide you with our bespoke pre-project guide that includes health and safety, storage of materials, tools and machinery, FAQs, and a general overview of what to expect while we are working at your home.
THE BUILD
Our design and build team work together throughout the project to ensure the design is translated perfectly and will follow our technical drawings to develop your dream garden. We pride ourselves on our high level of cleanliness across our sites and on the professionalism of our friendly and approachable team.
Project management is included when a client chooses to appoint our build team to construct their garden. Our designer is involved with the project from start through to completion, which is one of the benefits of choosing a design and build company.
VIRTUAL REALITY EXPERIENCE
EXCITING NEWS!
We are launching our Virtual Reality Experience in 2023!
With the use of a headset and the latest technology, you will be able to 'virtually' walk around your new garden design. Our VR experience is fully immersive and will make you feel as if you are standing in your new outdoor space.
COMING SOON!